Bill Williams Trading Chaos Indicators (click on the box to choose indicator)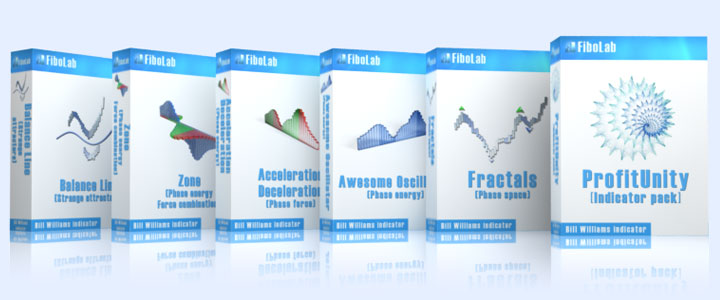 (Free) Close All tradings scripts
Anyone who does manual trading faced the fact: when you need to close more the 2-3 deals to fix profit/loss it becomes a problem. You have to wait, repeat procedure dute to requotes (etc.), make a lot if manual work for such a simple task while price goes away.
To change such situation we developed number of simple scripts which will help you to fix profit/loss as quick as possible without hundreds of mouse movements, clicks etc.
More information and download links.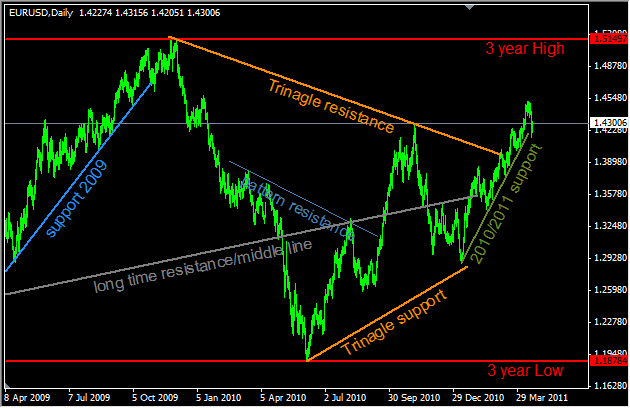 Labeling — it`s a script that sets labels to Trend lines and Horizontal lines according to their descriptions.
This script comes in two editions — standard (runs only once after it is started) and real-time (works constantly, monitors all lines of the chart to add a label to the line that user just added description to).
Labels take color and text angle from the host line and it is placed in the middle of it.
Text`s angles are set to certain values to provide better readability.
Just launched: Indicator Level Alert (price level sound alert)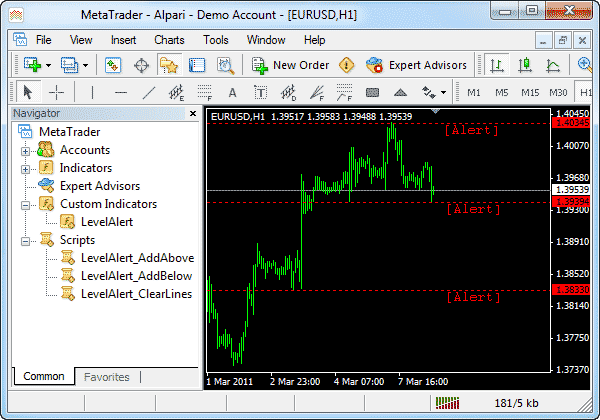 Level Alert — it is an indicator that plays sound once price crossed one of the alert lines.
One of the main advantages of this indicator is smart signaling (sound playing). It won`t make hundreds of signals a minute if price is going around alert level. It will play it only once time in a set time period (can be adjusted in parameters).
Features:

Visual set of alert lines by dragging;
Custom audio signals;
Easy convert horizontal lines to alert lines;

Included Helper Scripts:

Add alert lines above/below price in visible price range;
Clear all alert lines that left after your trade;

Future features :

Alert by trend line;
Multiple alert lines type;
Multiple color schema;

Will be included in updates.